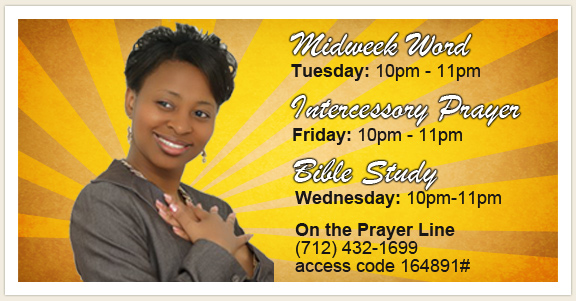 Welcome
The men of relevance conference is in Atlanta this year so use the following info to register and find the hotel:
Holiday Inn & Suites Atlanta -North 1380 Virginia Ave Atlanta, GA, 30344
Phone : 404-305-9990
Welcome and thank you for visiting our website. We serve a God of divine appointments and connections and we believe that this is your appointed time! We pray that you will be blessed as you navigate the site and make use of the resources that we have made available to you. We are committed to sharing God's Word and extending the love of God to you. We would love to minister to you if you have any further prayer needs or if we can encourage you in any way. May God bless you and shower you with his love and tender mercy.

Love is the greatest!
from the pastor
August 10, 2016
 "Now Israel loved Joseph more than all his children, because he was the son of his old age: and he made him a coat of many colours. And when his brethren saw that their father loved him more than all his brethren, they hated him, and could not speak peaceably unto him."(Genesis 37:3-4)KJV
Joseph was the first born son of Rachel, Israel's favorite wife; she had been barren for many years before she had Joseph. She later had Benjamin and died while just after he was born so Israel only had two sons with Rachel and he loved them dearly. Israel or Jacob as he was formerly known before the Lord changed his name to Israel loved Joseph so much that he made him a coat or tunic of many colours. The coat was very beautiful, it was unique, it was very special, it was a gift from father to son that Joseph had not solicited for, he had not asked his father for the gift but his father gave it to him out of his love for him. Joseph's brothers were not happy about Joseph receiving this gift from their father so they resented him for the favor that he had with their father. As if that was not enough, Joseph was a dreamer, another gift from God that he had not asked for. God showed him his future and his destiny through dreams and he shared these with his brothers and they hated him even more because his dreams spoke of his greatness and elevation to a position of authority. People will hate you because of gifts that God has given you that you did not ask for. Favor with God can cause you to have enemies who may just see a glimpse of the brightness of your destiny.
Do not be discouraged because of opposition or resentment that you receive from people because of the favor of God upon your life. You will be hated in this world for standing for God; for receiving the gift of salvation and walking in the fullness of the love and power of God. Jesus said "If the world hates you, keep in mind that it hated me first"(John15:18). Jesus new that as you followed him and displayed the fruits of the Spirit, your light would shine and opposition would come. As a child of God, you are not of this world and therefore you will be hated by the world because if you were of this world, the world would love its own but you have been chosen by God and set apart. You have a coat of many colours that those who are still in the kingdom of darkness do not have. You have been chosen by God and have been translated from the kingdom of darkness to the kingdom of God's dear Son(Colossians 1:13). Joseph's brothers hated him so much that they even wanted to kill him but ended up selling him off into slavery instead. They threw him in a pit and wanted to let him die but God caused Reuben ans Judah his brothers to negotiate on his behalf. Do not be discouraged or afraid of destiny killers that the devil may assign to you to terminate God's plan for your life because God will send his angels to take charge of you and will not allow your foot to stumble(Psalm 91:11-12).
The favor of God was on Joseph so much that everything that he set his hands to do prospered because the Lord was with him(Genesis 39:2). Joseph's master noticed that the Lord was with Joseph and that everything that he touched prospered so he promoted him to be overseer of his house. The favor of God will open many doors for you and prepare you for your destiny. Joseph was destined for greatness and to be ruler so was now acquiring managerial skills. His brothers thought that they were harming him and yet in the big picture, they were actually preparing him of his destiny unawares, even with evil intent God was going to turn it around for good! All was going good until he was presented with temptation to sleep with Potiphar's wife but because he was a man of integrity, Joseph turned down her advances. She decided to falsely accuse him of rape which landed him in prison.
On your way to your destiny, as you wear your coat of many colours, the devil will try to tempt you and try you in every way in order to compromise your integrity and doubt the promises of God. Stand firm and fight the devil on every front, knowing too that you are not alone in the battle no matter how fierce it gets. God's favor was still with Joseph in the prison and he was promoted there as well. God will elevate you and align you with divine purpose even in your lowest state as long as you stay yielded to Him. The attacks and opposition did not take Joseph's gift away but he grew and developed in it. In the end,destiny was fulfilled and Joseph was second in command to Pharaoh and was clothed with fine linen , he got another coat that nobody else could wear and even more gifts that he had not asked for. Stand firm in the Lord despite the opposition, resentment or attacks that you receive along the way. Pray that God would reveal to you the end of the matter and give you the heart to forgive those who hate you along the way, they may actually be pushing you closer to your destiny! Wear your coat of many colours with pride.
Scripture to meditate on: "You prepare a table before me in the presence of my enemies.You anoint my head with oil;my cup overflows.(Psalm 23:5)KJV
Have a blessed week!
July 16, 2012
And Terah took Abram his son, and Lot the son of Haran his son"s son, and Sarai his daughter-in-law, his son Abram's wife; and they went forth with them for Ur of the Chaldees to go into the land of Canaan; and they came unto Haran, and dwelt there."(Genesis 11:31)KJV
Terah was Abram's father and there is not much that is said about Terah except that he served other gods and that he died in Haran. Terah took his family out of Ur which was the center of worship for the moon god Sin and started out on a journey to Canaan. However, when they got to a place called Haran, they decided to settle there even though the original destination was Canaan. Stephen in Acts 7:2 explains that God had appeared to Abram while he was still in Ur, before he moved to Haran and had told him to leave his country and his relatives to go to the land that God would show him. The Bible does not say that Abram told his father to move to Canaan but it clearly states that Canaan was Abram's destiny and place of blessing. This can be seen in Genesis 15:7 which says "…I am the LORD that brought you out of the Ur of the Chaldees, to give you this land as an inheritance'. God's hand was in it all the while but the vehicle that He was using decided to stop mid-way but that was not going to stop the fulfillment of destiny.
The very next Chapter begins with God calling Abraham (Abram) and telling him to leave his country, his relatives and to go to the land that He was going to show him. Abraham left his familiar place and went in faith trusting in God but he only made the mistake of taking Lot with him and yet it was not part of the instruction. Abram came from a family that worshiped other gods (Joshua 24:2) but his background did not stop God's mercy from reaching out to him. His obedience and faith in God brought blessings to him and the fulfillment of destiny. Terah left with the intention to lead his family to Canaan but he only went so far and God Himself had to lead Abraham and separate him from everything that he knew. The wisdom of man will only take you so far but the fulfillment of your destiny may require that you do things in a way that is not familiar to you, you may have to take a route that has never been traveled by anyone in your family but if you keep your faith in God, you will realize the fulfillment of your destiny. You may start out with people on your side pushing you towards your destiny and God's plan for your life but they decide to stop along the way. Keep the faith and walk in obedience to God's leading!
It was after Abraham had separated with Lot that God told him to look and see the land that which He was giving to him and his descendants, even though he had no children at the time. The fulfillment of your destiny may require you to leave some habits behind, you may have to sever some business partnerships, friendships or relationships. God showed Abraham how his descendants would suffer for 400 years but eventually possess the land according to the promise. Abraham believed God and decided to buy a burying place in the land of Canaan where His wife Sarah was buried, Isaac,Rebekah,Jacob, Leah and he was buried. If you walk in faith and obedience to God, nothing can stop the plan and perfect will of God from coming to pass, you may face challenges and there may be hindrances along the way but if you are willing to press on and rely on God, He will come through for you.
Scripture to meditate on : "Lean on, trust in, and be confident in the Lord with all your heart and mind and do not rely on your own insight or understanding." (Proverbs 3:5) AMP
Have a blessed week!
Minister Adonis (Chayil)