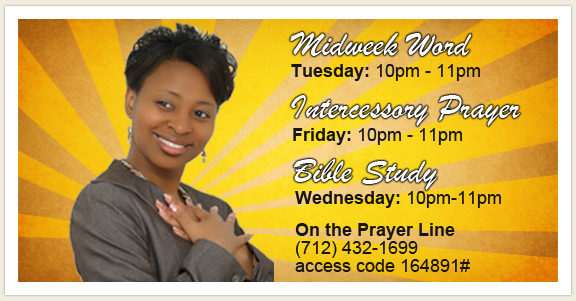 Welcome
Welcome and thank you for visiting our website. We serve a God of divine appointments and connections and we believe that this is your appointed time! We pray that you will be blessed as you navigate the site and make use of the resources that we have made available to you. We are committed to sharing God's Word and extending the love of God to you. We would love to minister to you if you have any further prayer needs or if we can encourage you in any way. May God bless you and shower you with his love and tender mercy.

Love is the greatest!
from the pastor
August 10, 2016
 "Now Israel loved Joseph more than all his children, because he was the son of his old age: and he made him a coat of many colours. And when his brethren saw that their father loved him more than all his brethren, they hated him, and could not speak peaceably unto him."(Genesis 37:3-4)KJV
Joseph was the first born son of Rachel, Israel's favorite wife; she had been barren for many years...
July 16, 2012
And Terah took Abram his son, and Lot the son of Haran his son"s son, and Sarai his daughter-in-law, his son Abram's wife; and they went forth with them for Ur of the Chaldees to go into the land of Canaan; and they came unto Haran, and dwelt there."(Genesis 11:31)KJV
Terah was Abram's father and there is not much that is said about Terah except that he served other gods...